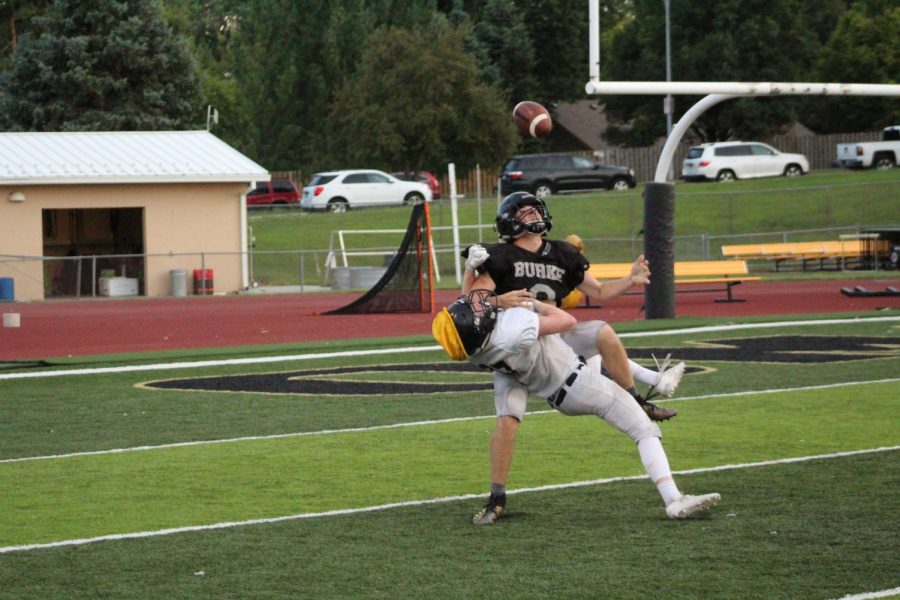 Anna Weeks
Despite losing many starters from last year's team, the 4th ranked Burke Bulldogs are looking to make another big splash this season. Leading the way will be Notre Dame commit and Lincoln Journal Star's boys athlete of the year senior Xavier Watts. The wide receiver and defensive back will be supported by senior running back Jaylon Rousell, a Division I prospect and first year starter, along with quarter back transfer Reid Burke. With an expected high powered offense, the defense will be the main thing to watch this season. The team has many first year starters to fill the voids of the deep and talented 2019 graduating class that included four year starters Nick Henrich, Chris Hickman, Gio Mainor and James Burks. The addition of Burke is the highest anticipated move from the offseason for the Bulldogs. The senior was a 2-year starter at Creighton Prep and is looking to bring his best for his new teammates.
"I'm really looking forward to building a brotherhood with these guys, and of course, the potential to go back to back," Burke said. "To the people that are doubting us, we've been working all offseason to prove you wrong."
The boys know that following up the success from last year will certainly be a struggle, but they aren't counting themselves out, and neither are the students.
Burke junior Mason Ryan said "I think our boys have a legitimate shot at heading back to Lincoln in November, but it'll certainly be a challenge."
The first true test to these high hopes will be on Aug. 29 when the Bulldogs face off against the Lincoln Southeast Knights, who are ranked 7th in the MaxPreps preseason rankings.
"We've focused really hard and treated practice like a game. We have all studied the scouting reports and watched film from the other team. We are well prepared and we know whats coming," Watts said.