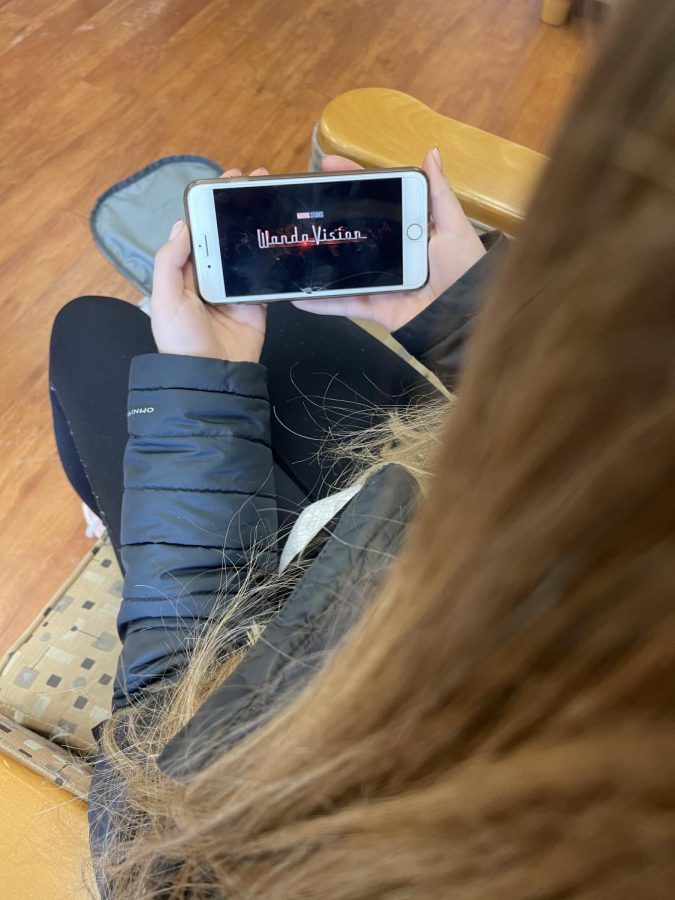 In December 2020, Marvel released a long list of upcoming television shows and movies that will be released this year or in the years to come. With the new releases, the next phase of the Marvel Universe that follows the events after Avengers: Endgame also begins. Marvel has started a mini-series called Legends on Disney+ that releases short episodes for each new series and the episodes are focused on one person for every episode, as if to get a refresher to who the person is.
One show that has already started releasing weekly is WandaVision. This show focuses on Wanda Maximoff, the Scarlet Witch, and Vision. The show is presented as sitcoms, with Wanda and Vision living in a reality that takes them through different decades, starting with the 1950's. They are living the "American Dream" in the town of Westview while trying to conceal their powers and as they begin to enter new decades, the couple suspects that things are not as they seem. There are five episodes already out and four more to come. It updates every Friday with a new episode on Disney+.
The second series coming to Disney+ is The Falcon and The Winter Soldier on March 19. It's about finding just how complicated the "legacy of the shield" truly is when Sam Wilson and Bucky Barnes are in charge of maintaining the legacy of Captain America. It will also follow the events after Endgame and the two will team up in a global adventure that tests both their abilities and their patience. Like WandaVision, this will be a weekly release of episodes, with seven parts.
"I'm most excited for The Falcon and The Winter Soldier because I'm excited to see the Falcon as the new Captain America and Bucky is one of my favorite characters. So, I have a feeling that it will be a great show" junior Grace Jones said.
Going further into the year, Marvel fans can expect to see a full-length movie, Black Widow, released on May 7, a Disney+ show about Loki that should also be released sometime in May, and the sequel to the first Venom movie that will be released in June. Fans can also look forward to seeing a movie called Shang-Chi and the Legend of the Ten Rings that is about the son of Fu Manchu and what happens after the son learns of his father's true natures. This is set to release sometime during the summer.
Following this movie will be another show called What-if set to release sometime in the summer. Another movie called The Eternals will be released sometime in November, along with a series called Hawkeye that will be released sometime in December of this year.
One movie in particular that has Marvel fans very excited is the third installment of Spider-Man that is set to be released either in December or early January of next year. There's speculation that this installment of Spider-Man will be a live action Spider-verse, which essentially means since there have been two actors before Tom Holland's Spider-Man that have played the same role, this movie will connect all of them together. This means that all the actors and actresses from all three different Spider-Man franchises will be in one movie. This also means that all the villains from each of the three Spider-Mans will also appear in this movie.
"Out of the movies announced, I'm most excited to see Spider-Man 3 because if the rumors of having all the Spider-Mans in one movie is true, that would be fun and interesting to see how they are correlate with each other" Jones said.
These shows and movies were all supposed to be released earlier, but due to COVID, production was slowed down and only now can they resume. The dates on these shows and movies are flexible and can either be pushed back or moved forward depending on current guidelines. It is not clear if the movies will also be released on Disney+ or in theaters. It is safe to assume that all the shows will be on Disney+ and depending on COVID restrictions, the movies could also appear on the streaming site.
These releases are very exciting to Marvel fans, as 2020 was the first year without anything new from Marvel since 2009. With all that is yet to come, fans are left to speculate what they think will happen in the new shows and movies and trying to see if they will follow along with the comics or not.
"I'm not really sure what phase four will be about, but I'm guessing it will question leadership because of the losses in Endgame and possibly new introductions of characters we haven't seen in movies before. Regardless of what it will be, I am excited to see what the new shows and movies will focus on and see how the events of Endgame have left the Avengers" Jones said.