Former President Trump speaks at CPAC
On Feb. 28, Former President Donald J. Trump spoke at CPAC in his first major appearance since leaving the White House in January. At the event, he spoke to a crowd of over 1,400 conservatives, as well as millions more online. Trump used this as an opportunity to criticize President Biden on what he believed to be his failures over the last month.
CPAC, short for the Conservative Political Action Conference, is an annual political conference that is attended by conservatives across the nation and featured speakers this year such as Gov. Kristi Noem, Gov. Ron DeSantis, Sec. Ben Carson, Sen. Ted Cruz, and Sen. Tom Cotton.
In Trumps' speech, he attacked Biden on issues regarding immigration, the handling of Covid-19, and the crisis at the border.
"Joe Biden has had the most disastrous first month of any president in modern history," said Trump. He went on to call the Biden administration, "anti-jobs, anti-families, anti-border, anti-energy, anti-women, and anti-science."
Trump mostly focused his speech on the crisis at the U.S. border and repeatedly attacked Biden for repealing many of the policies he put in place during his term as president. These attacks were mainly due to the large surge in immigrants at the border since Biden took office.
"It took the new administration only a few weeks to turn this unprecedented accomplishment into a self-inflicted humanitarian and national security disaster," he stated. "In one short month, we have gone from America first to America last."
Trump also took time to address speculations regarding him possibly starting a new political party due to pushback after the Jan. 6 attack on the Capitol.
"I am not starting a new party," he said. "We have the Republican Party. It's going to unite and be stronger than ever before."
Trump also reassured the audience at CPAC that he would not step out of the political spotlight over the new few years.
"For the next four years, the brave Republicans in this room will be at the heart of the effort to oppose the radical Democrats, the fake news media and their toxic cancel culture," Trump continued. "I want you to know that I am going to continue to fight right by your side."
About the Contributor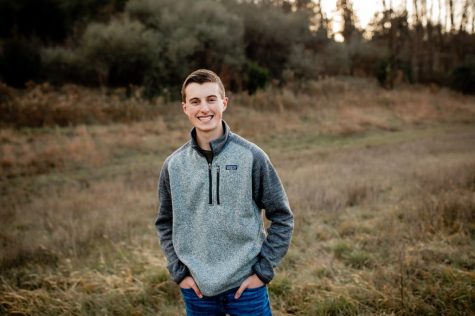 Bryce Johnson, Political Reporter
Hi, my name is Bryce and I am a Junior at Burke High School this year. This is my first year on the digital journalism staff and I have a passion for politics,...