Zoe Sanders, News Editor
December 21, 2018 • No Comments
In the past few years the world has seen a rise in interest in podcasts. Among the many podcasts that have become readily available recently, a plethora of true crime and supernatural have surfaced. And That's Why We Drink...
Zoe Sanders, News Editor
April 22, 2019 • No Comments
With less than 30 days until graduation, seniors are prone to start reflecting as their high school career wraps up. Since the start of high school, students have been asked "what do you want to do...
Seniors plan for future, explore military options
April 8, 2019
Child marriage is still prominent and very legal in the U.S., here's what you need to know:
April 1, 2019
Spotlight: Synergy, Onyx Ovation finish out season
March 4, 2019
Recent Sports Scores
Friday, September 13

Softball

Burke High School 0 - Gretna 9

Friday, September 13

Football

Burke High School 34 - Omaha Central 17

Thursday, September 12

Softball

Burke High School 10 - Omaha Westside 6

Thursday, September 12

Volleyball

Burke High School 3 - Lincoln Northeast 1

Tuesday, September 10

Volleyball

Burke High School 1 - Gross Catholic 2
An inside look into Burke's two show choirs: Synergy and Onxy Ovation. As the teams end their competition season, they reflect on what makes these groups...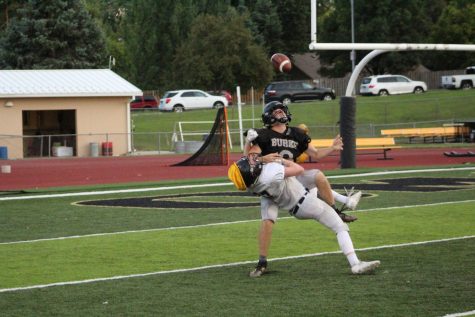 What to expect from the defending state champs
August 23, 2019
Despite losing many starters from last year's team, the 4th ranked Burke Bulldogs are looking to make...
November 9, 2018
As our football team is one win away from the state championship, are you wondering how our other fall...
September 21, 2018
"All of our players [varsity and JV] have made nice strides in their individual skills and competitiveness....

Loading ...