Bake sale offers support to grieving family
Heartbreak and pain fills Burke as people suffer from the loss of senior Gary Marshall. Through this time of suffering, some choose to make a difference here at Burke.
A group of students who were close friends to Marshall got together to raise money for his family by hosting a bake sale. This sale took place from Wednesday, Sept. 25 to Friday, Sept. 27. Items were sold from 7:00-7:30am and 3:05-3:30pm. Goodies sold consisted of brownies, popcorn balls, hot snacks and much more.
"I hope this impact brings a lot to people," junior Travell Mountain said. "After this, I want people to value their family and friends because anyone can be taken in a blink of an eye."
Bringing hope through the trials may be difficult, but Mountain and many others wanted to demonstrate perseverance. These students are on a mission to bring positivity to the school even during the dark times.
"We want to make sure that everybody knows that, even if they don't have someone to go to, there is always somebody to go to everyday," senior Jada Lashae said.
Though this sale only lasted for three days, over $1,000 was raised.
"What drove us to do this is for our brother, Gary Marshall, who passed," Mountain said. "We did it to help family out with burying him and just to give back to his amazing family."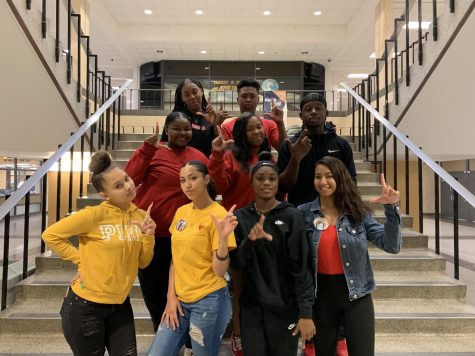 (Left to right)
Top row: Nevaeh M. (junior), Travell M. (junior).
Middle row: Jada L. (senior), Ariana J. (senior), Carlos C. (senior).
Bottom row: McKenzie W. (sophomore), Alisha W. (junior), Jada C. (senior).
About the Writer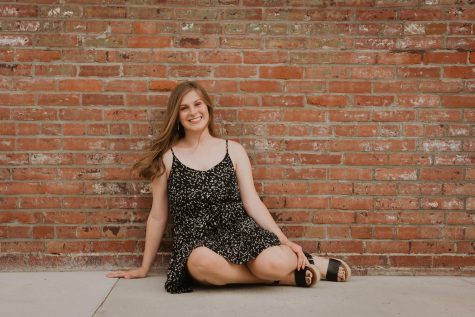 Faith Worden, News Editor
Hey!! I'm Faith Worden and I'm a senior here at Burke! This is my third year on the digital journalism staff. I love journalism, music, binge watching...