Swanson prepares to compete for world championship
Sophomore Mallory Swanson is a member of Sue's Stepperettes, a baton twirling/dance studio. In just a few months, their team is heading to a world competition for the 6th time. 
"I feel that this experience is very exciting because of how big of an honor it is," Swanson, said. Mallory has been a member of the team for 12 years now and she feels that this opportunity is a once in a lifetime event.  
On April 3, The Stepperettes will travel to countries such as Germany, The Czech Republic and Belgium. From there, they will arrive in the Netherlands, where they will be officially competing.  
In 2015, Swanson's coach, Rachel Foehlinger, competed in Italy and received a world title. "I have been to four world competitions and have actually been apart of three winning teams at worlds," said Foehlinger. Swanson is competing as a sophomore, the same age that Foehlinger was. "My first worlds was in 2006, so I was a sophomore in high school. It was actually in Holland, where we are going now."  
Swanson is a very involved student in and out of school. On top of being a Stepperette, she is apart of JV volleyball, takes honors/AP courses and has a job as a caterer at Attitude On Food.
"Right now, I don't have a lot of free time, but I truly do love dedicating my time to baton twirling and Pom so we can do things such as go to worlds."
Abby Buckley is a junior at Millard West and member of the team and also know the amount of time and dedication it takes to compete on an international level.  
"It took a lot of hard work to get to where we are now. During the school year, we have practice three days a week, and in the summertime, we have up to five days of practice a week at times," Buckley said. 
With this being Swanson's first time at a world competition, there are many aspects of the experience that are causing excitement.
"I'm most looking forward to competing and getting the chance to watch other countries do what we do," Swanson said. 
Foehlinger hopes that her and the other girls take away more than just the competition part of the trip.
"The thing that most of the girls don't understand since they haven't been to worlds yet, is that you're representing the United States when you go to worlds. We are used to going to contests locally or even in Indiana for nationals every year, but going to another country and representing the United States is a really special honor," Foehlinger said. "I know right now we are really focused on winning and we have all of these goals, but I really want them to take away the fact that they are actually representing our entire country."
About the Writer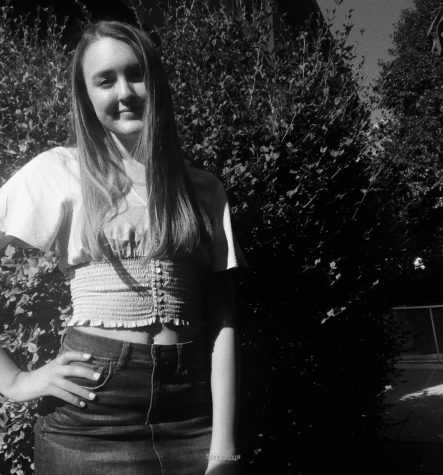 Ellison Vavra, Reporter
Hello, my name is Ellison Vavra and I am a junior at Burke High. I enjoy journalism and have been apart of a journalism program since middle school. Besides...