Review: "Jesus is King" surprisingly worth it
Kanye West, 42 year old rapper, known for songs "Famous", "Stronger" and "Gold Digger", has gone through some significant changes. In interviews, he has went from proclaiming that he is a god, to sharing about his faith in Jesus Christ.
Many have supported West in the new changes of his beliefs and lifestyle, but many have criticized him.
In his song "Hands On", featuring Fred Hammond, he says "What have you been hearing from the Christians? They'll be the first one to judge me, make it feel like nobody love me."
As a Christian, I believe what Kanye is doing is amazing. West is using his huge platform to spread the name of Jesus.
How he has went from worshipping the fame and money to worshipping Jesus Christ is such a cool change. In interviews with talk show hosts such as James Corden and Jimmy Kimmel, you see a new light in him that has not been seen before.
Sophomore Mac Jabez continues to support Kanye with this change in style of music. "I was a big fan of Kanye, and this album made me like him even more."
Celebrated voices from both gospel and secular music, such as Kenny G and Ty Dolla $ign, contribute to West's album. I love the collaboration between people of different backgrounds and music styles.
The songs may be short, and there are not many, but the lyrics have impact. There have been reports on social media of children now attending church services with their families because of Kanye's new record. Things like this can bring an impact on people's lives and on our world and culture.
On social media, a photo of a connection card from a church was shared, with the card saying "My son came to church this morning because of the new Kanye West album! I am a happy mom!"
If West's new record has made an impact like this already, imagine what else is going to happen!
The album starts off with the song "Every Hour", featuring the Sunday Service choir, which is the American gospel-rap group led by West. "Every Hour" gives off a feel good, energetic, gospel vibe.
Then, the album goes into songs such as "Selah", "Follow God", and "Closed on Sunday", which are more rap based rather than gospel based.
I love the variety of gospel and rap, some of the songs such as "Water" combining the two of them together. There is something for everyone in this album.
You do not have to be a Christian to listen to this album, although it is a Christian based album.
I believe everyone should give listening to it a chance, whether you are religious or not.
Not everyone may really connect to the lyrics, but there is a new sound to Kanye that everyone should listen to.
There is a new change in him that people should see and understand. There is a new light and songs with meaning and goodness behind it.
Jabez said, "I feel like switched his life really fast, and it was really sudden. But, it changed for the better."
There is new life in his lyrics. He comes from a joyful, selfless, loving heart, rather than a heart of pride and selfishness.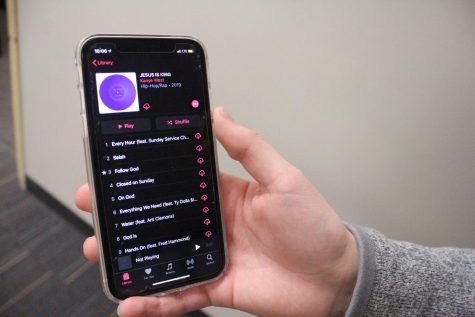 About the Writer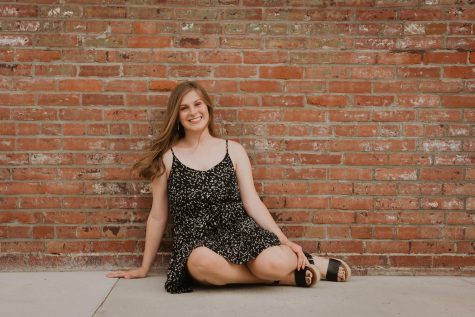 Faith Worden, News Editor
Hey!! I'm Faith Worden and I'm a senior here at Burke! This is my third year on the digital journalism staff. I love journalism, music, binge watching...