Dance team heads to nationals
The Burke dance team is returning to UDA nationals in Orlando, Florida for the first time in 3 years. The 17-member team will compete at the ESPN center in 3 divisions, medium varsity pom, medium varsity hip hop and game day.
"I'm really looking forward to competing on the nationals stage against the best teams from all around the country and putting Burke's name out there," junior Kayla Cull said. "I'm anticipating tough competition, but I feel excited for our team to face the pressure to dance harder than we ever have before."
The team learned their routines back in July, and they've been working to perfect them since. They put in around 10 hours a week to make sure they're well prepared for upcoming performances.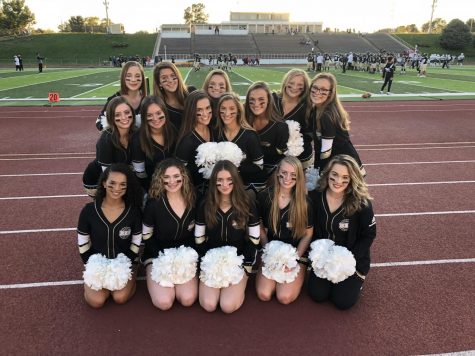 "We have prepared by going to more competitions so we can make more changes in our dances before we go to nationals," senior Jayda Stark said.
This is the biggest high school dance competition in the country consisting of around 500 teams, and the 'Dogs are hoping to put their best foot forward in Orlando. They're hoping to show that the program gets better each year, and they're excited to compete against the best of the best.