Pottery students get their hands on clay at home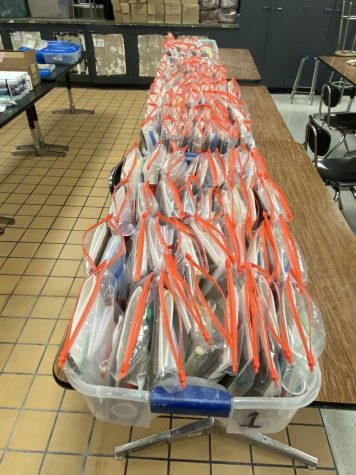 In early August, the OPS superintendent, Dr. Cheryl Logan, made the decision for all OPS schools to go remote for the first quarter due to the spread of COVID-19 after originally planning to do a 3-2 schedule. This new adjust to virtual learning created many changes for teachers and students. Classes that once prioritized hands-on learning were quickly shut down and now focused on keeping others safe and healthy.
Students were assigned pick-up days for different classes where they were able to drive by the school and receive items in a safe way while being socially distanced and wearing masks.
Due to remote learning, pottery students were one of the classes that had to pick up materials to be able to use for their assignments. A room full of students that was once focused on interactive learning had to quickly learn to re-adapt and become used to using the clay they once used at school at home. DeAnn Hanisch, pottery teacher at Burke, prepped clay kits for her students to take home.
"Our beginning pottery students got 5 pounds of clay and our second- and third-year students got 10 pounds of clay," Hanisch said. "They got Ziploc bags full of a journal I made for them that they can draw in and take notes in. They got fishing wire for their cutting tool…,popsicle sticks, I had a bobby pin that's in there, just things in there that I can find for cheap." 
Hanisch was able to give out clay and different alternate materials so that all of her students have the chance to participate in their hands-on class assignments. With being remote, adjusting to the different changes has been essential to learning.
"I'm trying to keep it as low-tech as possible because you guys (students) have so much screen time and I feel like you need that break away from the screen and do something in the clay," Hanisch said.
Spending lots of time in front of a screen has been a new change for students and teachers. It has created a more stressful atmosphere to how students and teachers work together.
"I miss my students," Hanisch confessed. "It's fun creating that community and building those relationships, and with the computers, it's different because I'm not necessarily getting that nonverbal and verbal feedback all the time cause I'm looking at squares."
These difficulties are shared with both students and teachers. It is in question if OPS will ever be able to go back whether it is next quarter, next semester, or even at all. It is in question when things will be back to normal again because it is now normal for us to wear masks and stay six feet away.
"I think we'll be able to do what we normally do, we just have to be really aware of our bodies and space and what we're doing to keep everyone safe," Hanisch said.
About the Writer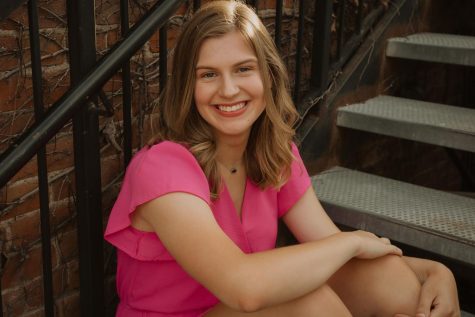 Lexie Worden, Reporter
Hey, I am Lexie Worden. I am a senior at Omaha Burke High School. This is my third year being on the Digital Journalism staff. I am a co-leader of the...