Local coffee bar 'Stir' makes a great addition to the Legacy Area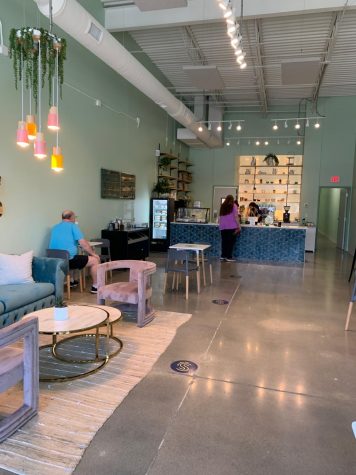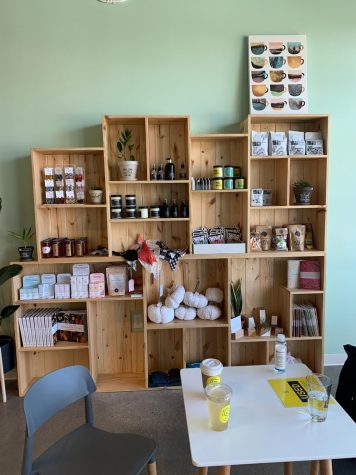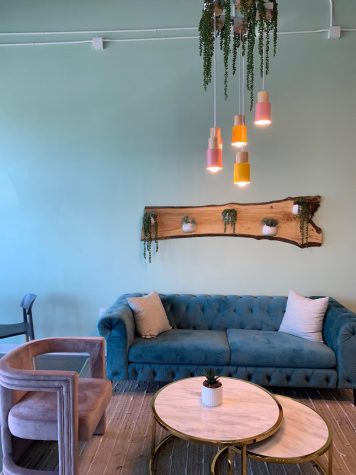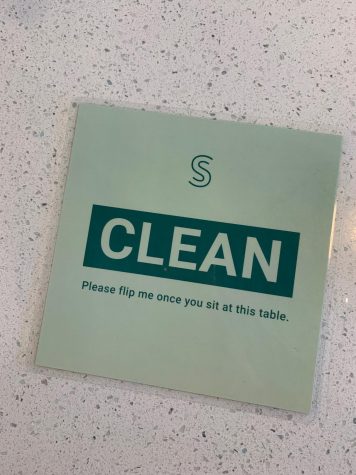 Since opening at the beginning of August, in midst of COVID, Stir Coffee Bar has had an impressive following of people.
Located in the Legacy Area off of 168th and Center, Stir Coffee Bar offers customers a variety of coffee, teas, pastries and breakfast items.
Walking in, instantly spotted are sealed images on each spot available for seating. The 'clean' side of the image indicates that the area is sanitized and you are able to seat, while if the other side is flipped up, it indicates that the area has not yet be sanitized.
Stir's space is inviting; there are couches, chairs and bar-stool styled seats to sit in. The lights, succulent plants and other cute decor give off a homey yet fun vibe. Visiting on a Sunday afternoon, the space was pretty quiet and calm. It is a perfect place to relax and read a book or study.
Something that is in Stir that I have never seen like before in another coffeeshop is their wooden shelf filled with goodies.This is known as their 'local wall.' It is filled with products home decor, stickers, candles, earrings and an assortment of other unique items that are crafted by locals. In my experience, I have never been inside a coffeeshop in Omaha with the assortment of items along with coffee that are up for sale.
Coming up to the bar area, there is a menu posted on the wall regarding the drink, pastry, milk, syrup and other options. This is a helpful indicator in ordering drinks. I ordered a large iced coffee with carmel and some cream, which was a little under 5 dollars. This is a reasonable price, as other 'mainstream' coffeeshops such as Starbucks can get a bit pricy, leaning more towards 5.50-6 dollars.
The taste was smooth and rich, yet strong, just as how coffee should be. This is a drink order that I often get at Starbucks. Stir's coffee was more on the strong side, which is something I enjoy, but might not be for everyone.
Local coffee is always different, but in a good way. I recommend you to visit Stir because while Starbucks, Dunkin and other 'famous' coffee brands have good quality coffee, Stir, and other local coffee bars, have a uniqueness in their taste, a fun atmosphere, carefulness in the way they present their food/drink and you are supporting local!
About the Contributor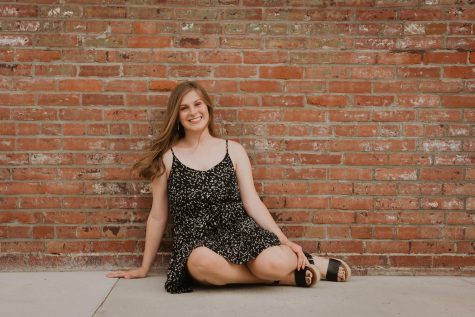 Faith Worden, News Editor
Hey!! I'm Faith Worden and I'm a senior here at Burke! This is my third year on the digital journalism staff. I love journalism, music, binge watching...