Dunkin' Releases New Summer Drinks
This year, Dunkin has continued their tradition of releasing new drinks every summer. These summer-exclusive drinks are called "Dunkin Refreshers" and they are available in three flavors: Peach Passionfruit, Strawberry Dragon Fruit, and the new Mango. As well as the three flavors, there are three bases available for the drinks, including coconut milk, lemonade, and green tea. I tried two of the new drinks and here is how it went.
The first drink that I tried is the Strawberry Dragonfuit flavor with the lemonade base. This is by far my favorite drink. I personally think that it tastes more like strawberry than it does like dragonfruit, and you can definitely taste the lemonade.  I also think the drink is very pretty; it is a pink ombre color.  The drink is refreshing as well, it is very sweet, but still is able to quench my thirst.
The second drink that I tried was the Mango Pineapple Lemonade refresher.  This refresher was not my absolute favorite. I thought it had an awkward aftertaste and was very tart. In this drink, the Mango taste was significantly more prominent than the lemonade, which I did not like as much.
Overall, by far my favorite drink was the Strawberry Dragon fruit Lemonade refresher. In fact, after trying it for the first time, I went back to Dunkin' and repurchased it several more times. However, multiple times when I went to order the Strawberry Dragon Fruit drink, they were out of their Strawberry flavor.  I also personally wish that Dunkin' had their refreshers year-round instead of just in the summer. Starbucks, for example, has refreshers year-round, and I regularly purchase those. If Dunkin kept their refreshers around all year, and had them in stock consistently. I personally believe that they would make more of a profit.
Leave a Comment
About the Writer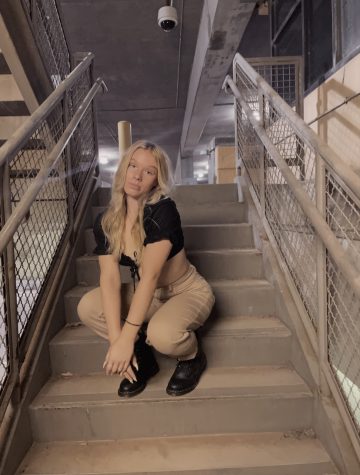 Liv Mossage, Reporter
Hello, my name is Liv Mossage and this is my second year on staff. I am excited to work with the Digital Journalism team to create stories and inspire...