Unified bowling provides opportunities for Rockstars and general education students
No kid left behind on and off the bowling alley. High fives, cheering, and patting one another on the back is what unified bowling is all about. The main goal of unified sports is to offer opportunities for the special education students, or Rockstars. "Rockstars" are the special education students here at school.
Completing the season with the A-3 Unified District Bowling tournament against Millard North, Millard South, Northwest and Westside on Nov. 29 at Maplewood lanes, the Bulldogs earned 439 points as a team and came in fifth place.
With this year's roster being similar to the previous season in size, the team is made up of 20 special education athletes and 20 general education athlete partners. Special education teachers Crystal Ishii and Taylor Stern coach the team.
While the score is not their top priority, the team has seen success throughout the season. They scored 2,124 team points against Omaha Westside 2,392 against Omaha Central, 3,207 against Omaha Westview and 1,758 against Omaha Northwest.
"We don't really keep track of who wins," Ishii said. "We just give everybody the opportunity to play."
The team originally had two more meets scheduled for the season but were cut short due to not qualifying for the next phase of the tournament.
"Unified bowling has been awesome with providing inclusion opportunities at Burke," Stern said. "Misha and I both went to school here and we always talked about how the Rockstars are always included in everything."
This is the school's second year of having a unified bowling team, giving students the opportunity to participate alongside their peers outside of school. But bowling isn't the only unified sport offered at the school. Others include Sparkles unified cheer as well as unified track and field. Sparkles unified cheer is year-round and unified track and field is during the spring.
"The goal is to build inclusion within our school and provide opportunities for our students to participate in a sport alongside their peers." Coach Ishii said.
Leave a Comment
About the Contributor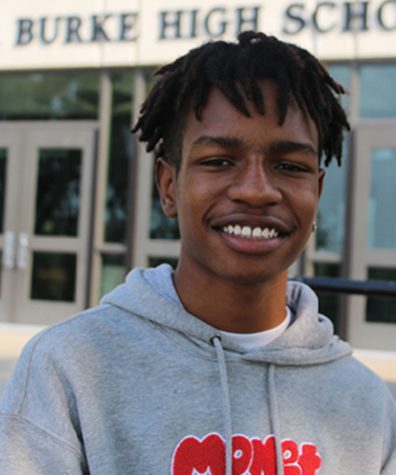 Juel Washington, Reporter
Senior Juel Washington is a first-year reporter for The Burke Beat. This year, he's excited to tell stories that will catch his audience's attention....