Seniors plan for future, explore military options
As the end of the 2018-19 school year approaches, it's time for Burke seniors to consider how they'll move forward after graduation in May. Every school year Burke hosts multiple recruiting events in the cafeteria during lunch with the hope of getting students to think about their future, including military recruiting events. These events serve to promote the benefits that the various U.S. military branches have to offer and get students to consider what the military could do for them. With both these recruiting events and other programs Burke has to offer, it's inevitable that some Burke students have made the decision to join the United States military. 
"I'm joining the Army National Guard. Joining the National Guard will allow me to serve my country but also not fall behind on my education," senior Luke Rodriguez said. 
Burke also has a JROTC (Junior Reserve Officers' Training Corps) program. JROTC is described as "one of the largest character development and citizenship programs for youth in the world" by usarmyjrotc.com. JROTC also allows for students who want to join the military after high school to join as a higher ranking individual than if they were to join without JROTC experience. 
"I have been in JROTC for all four years of high school; just by being in the program I am now able to be 2 ranks higher than the group joining me in basic training," Rodiguez said. "Being in JROTC also gave me a lot of leadership skills, responsibility, and critical thinking skills." 
Two big selling points that recruiting officers bring up are that 1) many branches of the military offer financial help for college and 2) joining offers a stable paycheck and insurance benefits without the commitment of a full-time job. 
"I'm planning on joining the Army Reserve, so I have the ability to move to different states but still be part time. I plan on going into college and majoring in graphic design as well as minoring in art history right away. Along with that I plan on joining the Army ROTC down at UNL so that when I come out, I will already be an officer in the Army. JROTC is going to help me with this through the knowledge I've already learned in my four years in the program that will be able to be applied to life, ROTC and leadership roles in the future," senior Sam Beck said. "When I graduate college, my goal is to be a graphic designer, most likely for an advertising or brand company, and then have a stable part-time job as an officer in the Army Reserves since art isn't as stable of a career as I wish it was." 
About the Writer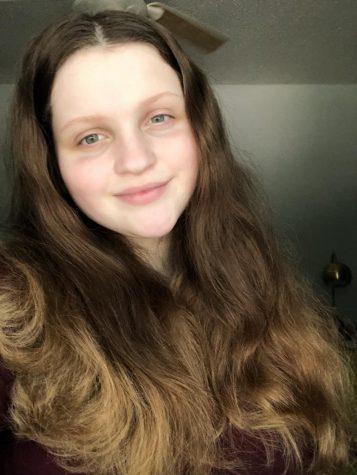 Zoe Sanders, News Editor
Hi, my name is Zoe Sanders and this is my second year on newspaper.