Unified Bowling brings new friendships for all involved
This fall, Burke welcomed Unified Bowling for the first time. Following the announcement of bowling being a NSAA sport last year amidst Covid, no season was held due to OPS guidelines. But with this school year, the sport is up and rolling starting in October.
Unified Bowling is an opportunity for the Rockstars to bowl with fellow Burke students. Bowlers compete against other OPS high schools in meets. The games are formatted in Baker style, meaning that there are three bowlers bowling one game and repeating the sequence until tenth frame. There are six Baker games alternating the rotation each time to allow both the mentors and the Rockstars equal opportunities to bowl.
With this being the first season, there were a lot of nerves and excitement when the season started. Going into Unified Bowling, ACP teacher and bowling coaches Crystal Ishii and  Taylor Stern wanted to make sure everything went according to plan.
"We [Stern and Ishii] definitely were nervous about the logistical aspects and making sure we were following all the rules since it is an NSAA sport. Especially when it came to Baker style bowling with teams and subbing," Stern said. "Since getting started, it definitely is a lot more laid back then we were expecting and we've got everything figured out now. I was really excited about getting to see my students in a non-academic environment."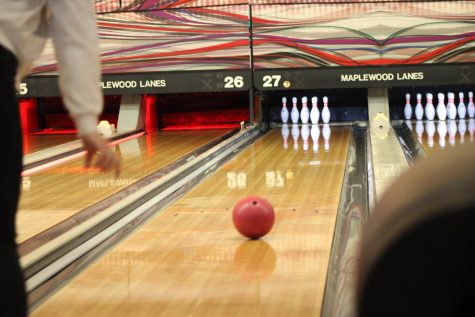 This year, there was 26 Rockstars and 15 mentors on the team. For most of the mentors, they were paired up with two Rockstars to get to know and help them if needed. Like the teachers/coaches, both the Rockstars and mentors were curious how the season would go. Junior Caroline Smith was nervous going into the first practice.
"Prior to the first practice, I hadn't bowled in a long time and I really wanted to make sure I was helpful to the unified bowlers," Smith said.
These nerves were soon replaced with excitement for practices and meets. This experience has allowed the mentors and Rockstars to get to know each other and become great partners. Ishii noticed that bowling has helped the Rockstars feel more confident with themselves.
"Unified Bowling has given our Rockstars an equal opportunity to play a sport alongside their peers and to meet new friends they wouldn't normally cross paths with," Ishii said. "It gives them a chance not only to develop their athletic abilities, but their self-esteem, confidence and communication as well."
Like with the Rockstars, mentors have also benefitted from bowling. From meeting new people to working on their bowling techniques, the mentors have left their comfort zones and enjoyed this experience. Sophomore Liz Johnson has gained new friends and memories from this season and already looking forward to the next season.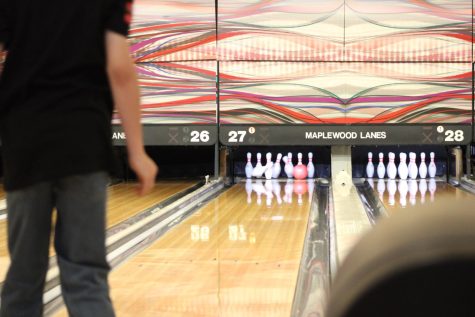 "I have learned through this season that you should take every opportunity you get to try new things like this because it is an experience I will remember forever and I would definitely want to do it again," Johnson said. "I would tell anyone that wants to do Unified Bowling that they definitely should because the experience, memories and friendships that come out of it is worth it."
The coaches have also benefitted from Unified Bowling. They have seen improvement with the Rockstars both at the bowling alley but also at school. Stern has enjoyed seeing the friendships formed at the bowling alley continue during the school day.
"It is great getting to interact with the students I work with outside of the school setting because I feel like it helps build my relationships with them. Relationships are really the key to teaching, so it has been highly beneficial to me as a teacher," Stern said. "It's also just a joy to see the friendships between our Rockstars and their partners. Seeing them saying 'hi' to each other at school and every high five or fist bump during games puts a smile on my face."
Unified Bowling is finishing up the season, with the district tournament on Nov. 30 and state on Dec. 6. With the success of this year's season, it's highly likely that Unified Bowling will continue in years to come.
"Bowling is a lifetime sport and inclusion is so much more fun. Get involved," Ishii said. "You won't regret the memories you'll make along the way."
Leave a Comment
About the Contributor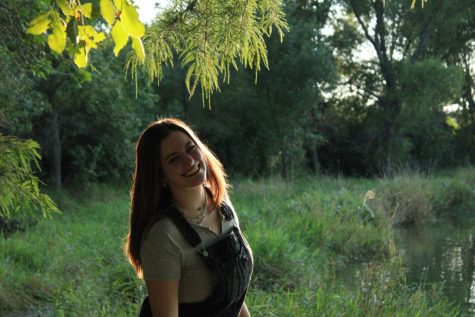 Kayla Doll, News Editor
Hey! I'm Kayla and I'm a senior at Burke High School for the 2021-2022 school year. This is my third year on staff and I'm really excited to work with...