Santa's Rock N Lights Comes Back to Nebraska
Many families have a tradition of driving around neighborhoods to look at houses with lights during the holiday season. One place where people can experience looking at these decorations on a larger scale is Santa's Rock N Lights at Werner Park. This light show attracts many people from the Omaha area every year.
The show is a mile long filled with over 100,000 animated lights. Some of the most popular attractions are animated Santas playing guitar, huge 3D dinosaurs and polar bears, and 700 feet of tunnels made of different colored lights. Many of the light designs match up to holiday music from a radio station viewers can play in their car while driving through the show.
This light show takes lots of time and preparation to have it ready by the holiday season. Although the show didn't open until Nov. 19, set up started in early October. Sophomore Lucy Marvin has attended the show before and noticedhow intricate each light design was.
"My favorite part about the show was the shape of the lights," Marvin said. "It's crazy to think about how they were made."
One aspect of this show that is different than driving around town looking at lights is viewers are guaranteed light designs for a solid half hour. When driving around a neighborhood, it is often inconsistent with how many houses go all out for the holidays and which ones don't have any lights. At Santa's Rock N Lights, there are lights that would never be in someone's front yard.
Freshman Carley Stych appreciates the amount of interesting lights shown at the attraction at Werner Park.
"It's just super fun to get out of the house and go to one spot to see a whole bunch of lights instead of driving around neighborhoods to see only a few cool houses," Stych said.
Santa's Rock N Lights website said viewers can "experience new worlds of light from the safety of your car". Although there are countless activities to do during the holiday season, Santa's Rock N Lights is an opportunity to see local lights and create future holiday traditions because it comes back every year. Freshman Lily Reid encourages others to get out and see this show while they can, as it closes on Jan 2.
"I would recommend this light show to others because it's something fun to do during the holiday season with family and friends," Reid said.
Leave a Comment
About the Contributor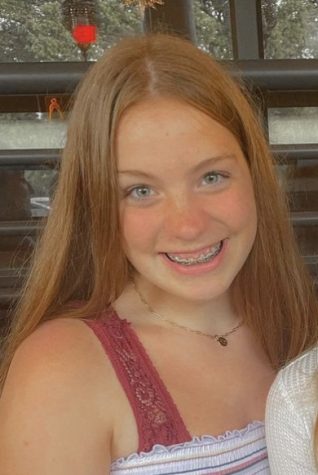 Sammy Kendeigh, Reporter
Hi! I'm Sammy and I'm a sophomore. This is my first year on the journalism staff, and I'm so excited for this year! I am on Burke Dance Team and love to...