Burke bowlers make history coming into the NSAA state tournament
For the first time in the history two Burke bowlers have qualified for the NSAA State Bowling tournament: Seniors Kayla Doll and Benjamin Sharp.
With the athletes not being able to participate last year due to Covid-19, this year bowling became more than a hobby to the athletes and coaches. The Bulldogs were able to build a program quickly with a new coach and participants.
"It's pretty exciting to have a first-year sport and then see the success of both of our teams doing well this season and having two of them qualify for state," Burke principal Darren Rasmussen said.
Even though the teams each only had one state qualifier, both teams finished their season at the top of the state rankings. The boys team finished 7th while the girls finished 11th.
"It just says a lot about the kids that were able to put everything together and to have a coach who understands the game to help them refine their skills and to be able to go and compete at a state level," assistant principal Michelle Stogdill said.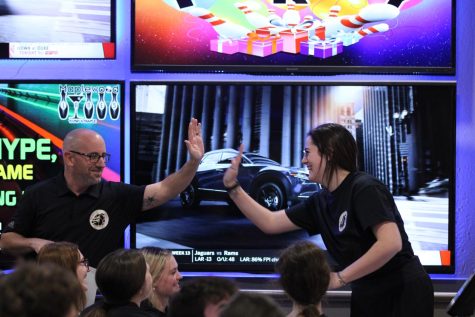 On Feb. 2, senior Kayla doll finished 4th at the district tournament bowling a score of 526 and making her the first girl ever at Burke to qualify at state. She is described by coach Troy S. Whitmarsh as "very coachable and willing to work on her game". On the boys team, it was also a season of firsts as Sharp finished 7th at the district tournament with a total score of 537 making him the first boy at Burke to qualify for the state tournament. Whitmarsh tells us that Sharp is "proud of how he carries himself."
Coach Whitmarsh mentions that both of the athletes show great acts of sportsmanship towards their teammates saying "To have these two athletes be a part of history and to represent Burke High School is as special as it gets! My only regret is, because they are seniors, is that we only get them for one year."
Today Doll will be bowling at state along with Sharp at Sun Valley Lanes in Lincoln. Both Doll and Sharp will bowl a total of 4 games. The top 8 people from after those 4 games will then move on to a single elimination to decide a state champion.
Leave a Comment
About the Contributor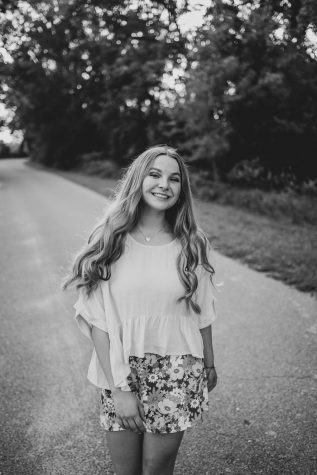 Lydia Hernandez, Media Day Editor
Hiii! ☻My name is Lydia Hernandez I am a senior here at Burke and this is my 3rd year on staff! I am the media day coordinator here at Burke and my favorite...