Test Your Puzzle Skills
Imagine: you are trapped in a room for one hour. Your goal is to figure out how to escape. There are clues around the room to help with your break out. However, these clues are puzzles and you have to use logic, math, and science to figure them out. Time is ticking, will you escape?
The concept of escape rooms was created in Kyoto, Japan in July of 2007. Since then, escape rooms have become an international phenomenon for family, friends, and team building events. The first escape room to hit the Omaha Metro was back in 2015 and ever since, it has became a popular attraction for the community.
Within the Metro, there are 10 different locations to test your puzzle skills. Each location offering different rooms with different scenarios. I personally have done rooms at The Escape Room, House of Conundrum, and Entrap Games. My family and I love doing escape rooms together, and it has became the activity we do as a whole.
For most escape room locations, the rooms can hold up to eight participants at a time. Depending on the location, some rooms may not be suitable for children or may have an age requirement to play. In addition, some rooms may not be suitable to those sensitive to certain lights or noises. Normally, when booking an escape room, any details needed prior to going when be provided.
The House of Conundrum was established in 2016 and is located downtown. Since its opening, it has gained a lot of popularity. It currently offers nine rooms, and they are constantly changing. The room I did when I went here was the "Sherlock Solution." According to their website, the description of this room is: "Moriarity has set up a clever little trap in a warehouse on the river Thames. He has 'graciously' given [the players] an hour before the ending that could be quite…explosive."
The success rate of this room, without hints, is 8%, whereas with hints, it's a 71%. When my family and I completed the room, we found that having no hints is almost impossible, and without them, we wouldn't have made it out. Overall, this was one of the more challenging rooms we have completed and required all of us to work together to make it out in the hour. There's a lot of puzzles, locks to be opened, and the environment of the room really makes you feel like you've transported to London, trying to figure the mystery. We haven't gone back to this location yet, but definitely will in the future.
Entrap Games, like the previous location, gained popularity almost immediately after opening. This location, unlike the House of Conundrum, is more immersive. The escape room is located in Ralston and has five rooms available. So far, I have been been here twice, and I have mixed feelings. The first time I went here, I did the room, "Starlit Lodge," which it's described as an 80's crime thriller set in a lodge out in the woods. Spoiler alert: You start off blindfolded and handcuffed with one person in your party starting in a box on their own. Comparing this room to the room I did in the other location, Entrap Games makes it easier to imagine that you are in the imaginary scenario. The noises and tiny details added to the room makes you feel like you are truly stuck and need to get out.
I say that I have mixed feelings with Entrap Games because, while the "Starlit Lodge" was a great escape room, some of the puzzles were broken and that made us pause while employees fixed them. While it's understandable that props can break over time, it takes away from the experience when you have to stop. However, when I recently went back and completed the "Heist: Reloaded," room, there were no delays, but the room wasn't as detailed as the other one. So far, the rooms here have been hit or miss, being a newer establishment, but definitely worth the trip.
The last location I have been to, The Escape Room is certainly your average escape room location. There is currently four rooms available at this Aksarben location. When I went, I did the "The Lost Antidote" room where a mad scientist plans to poison the city and the players have to "create" an antidote. I say that this location is your average escape room because the puzzles and the ambiance is what you imagine when you think of an escape room. The details aren't over the top or too little, it's enough to have fun. I would say that this location is great for people just getting into escape rooms.
Overall, I can't really rank what location I think is best. Each have their own perks and levels of difficultly. Regardless of the challenge, this is a great family bonding activity and presents different levels of complexity for all ages.
Leave a Comment
About the Contributor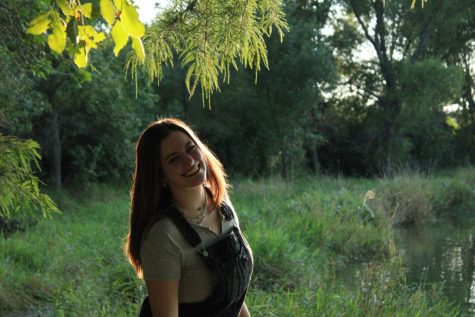 Kayla Doll, News Editor
Hey! I'm Kayla and I'm a senior at Burke High School for the 2021-2022 school year. This is my third year on staff and I'm really excited to work with...