Are These "Booktok" Books Worth the Read?
As avid readers, we often find our TikTok "For You Page" filled with book recommendations, which has become better known as "BookTok." All kinds of people sharing all genres of books to those who are looking for recommendations or just want to share their love of books with others on TikTok. Both of us have been drawn to this fun side of the app and have picked up quite a few books recommended to us. There does come a risk with this method of finding books, though, as you may find a book that is very hyped up by many different people but you don't know if you trust it enough to actually give it go and read it for yourself. Instead of only using TikTok for recommendations, we will give you our honest reviews of a few books we found on "BookTok" and tell you if they are worth the read. The book community is a great place to be so keep reading to get a few recommendations to possibly kickstart your reading journey or expand your "want to read" list!
I [Carly], have already read 15 books just this year, most of which have been found through TikTok. My "For You Page" hasn't been as full of recommendations as it once was but I still occasionally get videos on all the new and latest trending books. I have also joined in on getting the app Goodreads. On there I am able to log the books I read, find books I would like to read and have them in a "want to read" folder, and see what my friends are reading and get book ideas from their lists. Getting more into reading this year has been really fun for me, it is a fantastic pastime that allows you to dive into different worlds and escape reality for a little bit each day.
It Ends With Us written by Colleen Hoover has been circling around "BookTok" for a while now. After finally getting my hands on it, I went into reading it with very high hopes and expectations. Lily Bloom moves to Boston to start her dream business, a flower shop. On a rooftop in the city the day after her father's funeral and her first day in Boston, Lily meets Ryle Kincaid, a charming and very intriguing neurosurgeon. Things in Lily's life start to align and seem too good to be true, even with questions lingering in her and Ryle's relationship. Through plot twists and turns, Lily's first love, Atlas, comes into her life unexpectedly, causing even more questions to arise. Going into this book I didn't actually know the plot, I had just heard so many good things on TikTok that I couldn't pass up a chance to read it. It was definitely an emotional rollercoaster which was expected from what I had seen and heard, but personally the ending was not my favorite and didn't quite live up to the hype. I still think it is a fantastic book full of sweet moments and enough plot twists to cause whiplash. Exciting news is that this book is getting a sequel in Oct. 2022 that will follow Lily and Atlas on their new journey together after reuniting, which I'm hoping will make up for the ending of this book. I rated this book 4/5 stars and I absolutely recommend reading It Ends With Us as well as any other books by Colleen Hoover.
Another book I found circling around on my "For You Page" is The Love Hypothesis by Ali Hazelwood. Just like It Ends With Us, I wasn't exactly sure what to expect when I decided to give this book a try. Olive Smith, a PhD student at Harvard needs to convince her best friend Anh that she is finally dating and happy after a recent breakup. She sees Anh in their biology building one night when she is supposed to be on a "date." In her sudden state of panic she turns and kisses the first man she sees in an attempt to cover up her lie. That man happens to be a young professor Adam Carlson. Coming up with a plan, Olive convinces him to be her fake boyfriend to continue covering her lie to her best friend. One thing leads to another and Olive is questioning whether their relationship is still fake. Reading this book, I never expected it to become one of my absolute favorites. The fake dating trope is a classic, but it wasn't at all boring and the plot and characters were so intriguing. I gave this book 5/5 stars purely because of how funny and relatable the main character Olive is as well as how sweet their relationship turned out to be. I absolutely recommend it if you need a quick read.
The Unhoneymooners by Christina Lauren follows another classic romance trope, enemies to lovers. Olive Torres has always been the unlucky one between her and her twin sister Ami. But at Ami's wedding, everyone there gets food poisoning except Olive and her sworn enemy Ethan Thomas, who happens to be the best man. Not able to get a refund on her trip, Ami tells Olive to go with Ethan on the honeymoon. Planning to spend the free vacation alone and away from Ethan, Olive runs into her new boss and spills out a lie about why she's there. For the rest of the trip, Olive and Ethan must pretend to be newlyweds, meaning spending a lot of time together in order to keep Olive's job safe. This book was so funny and kept me drawn in the whole time. This classic trope, tied with a lot of little plot twists, made it one of my favorite books I have read. The pattern of a funny and relatable main character named Olive and a very slow burn but sweet relationship really tied everything together.  I gave it 5/5 stars and if you're interested in reading this type of romance trope, I highly recommend you give it a try.
This year, I [Sammy] have read ten books so far, and I have a pretty long list of books that I can't wait to read this year. Most of the books on this list are novels I found on "BookTok." I first discovered "BookTok" about a year ago, and I've developed a huge love for reading in the past year. Seeing all the recommendations and reviews of books on my "For You Page" makes me enthusiastic about reading for myself, when before reading could feel like a chore I had to do for school. BookTok helped me find books that were appealing to me that made me enjoy reading, and I haven't stopped reading since. I am also on GoodReads, where I can log what books I've read and my ratings of them. I love sharing my ratings to let others know if I enjoyed the book and would recommend it to them, or if I would advise them to stay away from a book. 
The first book series I saw on "BookTok" was The Summer I Turned Pretty series by Jenny Han. Han is also the author of To All the Boys I've Loved Before, which was turned into very popular Netflix movies. This series follows a teenage girl Belly and her summer vacations surrounding her family friends, Conrad and Jeremiah. Filled with lots of turns and plot twists, I finished all three books in this series within one week. I found the characters and storyline incredibly captivating, and I gave the series as a whole 4.5 stars out of 5. I would recommend this series to young adult readers looking for a light, fun, and quick read. A screen adaptation of Han's novel is in the works right now, and I am ecstatic to see this story play out on the big screen. 
Another book that is very popular on BookTok is They Both Die at the End by Adam Silvera. This novel tells the tale of two teenage boys, Rufus and Mateo, who discover they both only have one day left to live. They decide to spend their last day alive together, and lots of adventure and character development ensues. I was really excited to read this book after seeing all the good reviews about it on my TikTok, but I was thoroughly disappointed. I felt like the plot was slow and not engaging, and I would often get bored while reading it. I was really upset I didn't enjoy this book as I had such high expectations for it. I would give this book 2.25 stars out of 5 and would not recommend to other readers. 
My favorite book I have discovered on BookTok is We Were Liars by E. Lockhart. The young adult novel focuses on Cadence, a teenage girl suffering from amnesia, trying to remember what happened to her and her friends, called the Liars, two summers ago. Through flashbacks and memories, Cadence gets further into her past with the Liars and unveils the truth of what caused her amnesia. This is by far my favorite book I've ever read. The storyline is so intriguing that I finished this book in less than one day. The second I finished reading, I immediately began to reread the book to find foreshadowing and clues I'd missed in my first read. I fell in love with each character's personality, and Lockhart's unique writing style truly pulls this book together. This is the only book I have ever given 5 out of 5 stars, and I would recommend this book to any reader.
These six books are only the tip of the iceberg when it comes to great reading material. if you're interested in the books we have recommended and would like more, check out our Goodreads down below. 
https://www.goodreads.com/user/show/145927660-carly-wilson
Leave a Comment
About the Contributors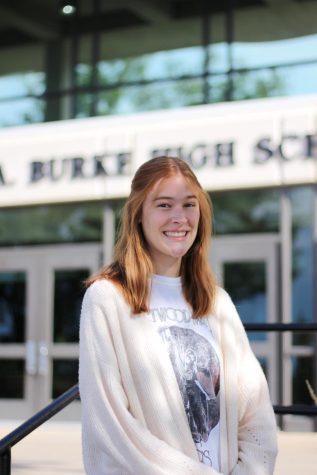 Carly Wilson, Editor
Senior Carly Wilson is an editor on the Burke Beat, this is her second year on staff. Her interests in journalism include photography, social media and...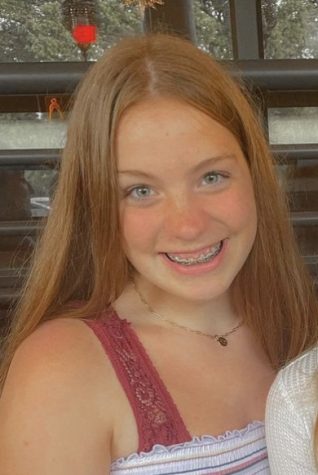 Sammy Kendeigh, Reporter
Hi! I'm Sammy and I'm a sophomore. This is my first year on the journalism staff, and I'm so excited for this year! I am on Burke Dance Team and love to...