Zoe's no-bake peanut butter and almond bark clusters
16 Squares White Almond Bark 
1 Cup Creamy Peanut Butter 
2 Cups of Party Peanuts (No Shells or Husks) 
3 Cups of Rice Krispies Cereal 
1 Baking Tray Covered in Wax Paper 
1 Tablespoon (Measuring Tool) 
Melt the almond bark in a double boiler.  
When melted, add in peanut butter. Mix thoroughly. 
Add in the peanuts and Rice Krispies.  
Use tablespoon measuring tool (can be bigger or smaller depending on the size of the cookie you want) to scoop out the mixture and place on the baking tray.  
Set aside to cool. Wait until hardened.  
Ever since I can remember, my mom, my sister and I would always put time aside to make batches upon batches of Christmas cookies to put onto trays and send out to our friends and family. In recent years, I've taken on a bigger role in making cookies since I'm now capable of baking on my own. However, when I was younger and unable to do much baking independently, my mom would always let me help with these clusters since they were so easy to make. Now, it's become my job to make these cookies every year, and every year I happily do so. These cookies are a family favorite and I hope you all enjoy them too! 
About the Writer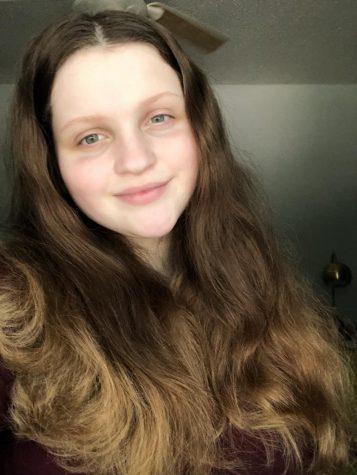 Zoe Sanders, News Editor
Hi, my name is Zoe Sanders and this is my second year on newspaper.