Top 5 Christmas movies
National Lampoon's Christmas Vacation – 1989

 
An all-time favorite of my family and I, National Lampoon's Christmas Vacation is undeniably the best Christmas movie of all time. Hitting movie theatres on December 1, 1989, it's been a holiday classic for almost thirty years. National Lampoon's follows the Griswold family as they prepare to host seasonal celebrations with their extended family. Clark Griswold, the main character, is driven to the brink by his obnoxious relatives and is only tided over by his impending Christmas bonus. Rated PG-13, National Lampoon's is hilarious and has definitely survived the test of time.  
2. Home Alone – 1990 
Home Alone, starring Macaulay Culkin, follows Kevin McCallister after he's accidentally left at home while his family is on vacation. While at home, Kevin gets busy doing everything he can't while his bumbling family is home. Things soon go haywire when Kevin realizes that two inept burglars are trying to break into his house. Home Alone is a classic Christmas comedy suitable for all ages. 
3. A Christmas Story – 1983 
Directed by Bob Clark and based on Jean Shepard's 1966 book In God We Trust: All Others Pay Cash, A Christmas Story is a classic. The plot follows a boy named Ralphie Parker as he tries to avoid trouble and get his dream Christmas present, the "Red Ryder air rifle." As Christmas approaches, Ralphie finds himself in various incriminating and embarrassing situations that all lead up to Christmas day and the ensuing chaos. Rated PG, this movie is entertaining for all ages.  
4. The Year Without a Santa Claus – 1974 
Perhaps the most classic of all the movies on this list is undoubtedly The Year Without a Santa Claus. Featuring iconic characters such as Heat Miser and Snow Miser, and even a few musical numbers, The Year Without a Santa Claus has been a quintessential Christmas movie for over forty years. On top of some fantastic stop-motion animation, the character design and overall scenery is exemplary. The Year Without a Santa Claus is a fun for all movie, different from many others. 
5. A Charlie Brown Christmas – 1965 
Although not technically a movie, "A Charlie Brown Christmas" is a wonderful story about wimpy trees and friendship. Main character Charlie Brown finds himself melancholy despite the cheer of the season surrounding him. The animated short follows Charlie as he tries to direct the seasonal play and attempts to find the true meaning of Christmas. Mildly cheesy but still heartwarming "A Charlie Brown Christmas" is a great classic for both children and adults alike and serves as a great reminder for what Christmas is really about.  
Honorable Mentions: 
The Santa Clause – 1994 
Santa Clause is Comin' to Town – 1970 
How the Grinch Stole Christmas – 2000 
Rudolph the Red-Nosed Reindeer – 1964 
About the Writer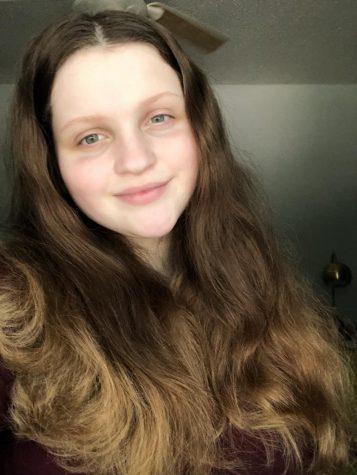 Zoe Sanders, News Editor
Hi, my name is Zoe Sanders and this is my second year on newspaper.